Hello Food Lovers!
The Odehlicious is a food blog that cook and shares international/foreign food recipes. As we are Muslim family, this food blog is primarily focused on Middle Eastern, Mediterranean, Filipino and Asian Cuisine that are Halal.
What makes this blog halal is that we that focus recipes that does not contain Alcohol or Pork meat. We are sharing mostly in Middle Eastern, Mediterranean, and Asian Cuisine (Indian, Malaysian, Thailand, etc) since they are popular among halal eaters.
When we say Middle Eastern & Mediterranean cuisines, these are Arabic food from Jordan, Palestine, Lebanon, Gulf Khaleej, and other Arab countries. We also share European and American cuisines, but they all contain nonalcoholic and pork-free ingredients.
Furthermore, as a half-Filipino, we want to share with our readers, especially Muslims, that there are many delicious halal Filipino foods you can cook without using pork meat.
Nonetheless, If you are you are looking for non-alcoholic or pork-free recipes, this is the right blog to read.
I. Saif Al Deen Odeh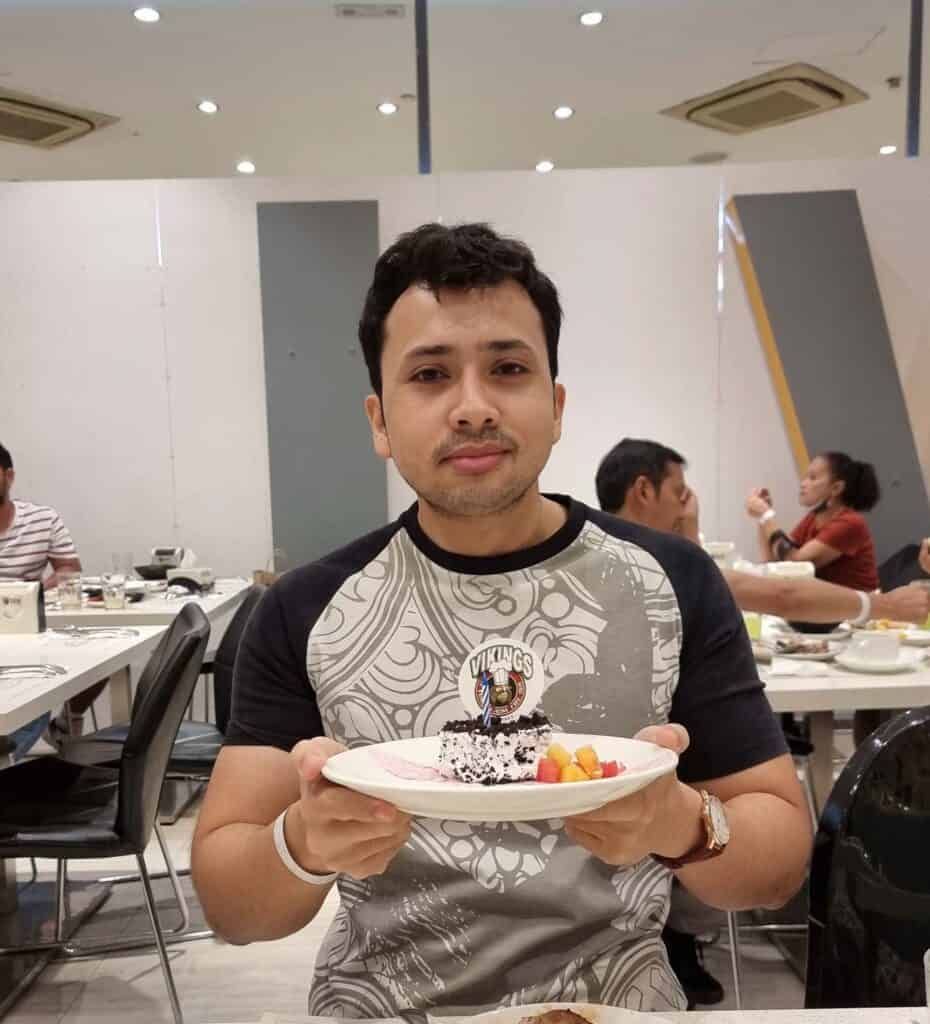 Saif Al Deen Odeh is the founder of The Odehlicious, who is a Jordanian Filipino proudly born in Kuwait and currently residing in the Philippines. He is a Physical Therapist by profession but a Foodie who loves to eat and cook delicious foods.
Cooking is always his passion, which he started to learn when he was 12 years old. His father is Jordanian, and his mother is from the Philippines, and both of them are skilled in cooking, which is where he got his inspiration. Furthermore, he also learned most of his Arabian & Middle Eastern cooking from his late Grandmother, may God rest her soul in peace.
Throughout his life, he had explored and eaten many delicious street foods, and international restaurants, and even watched the Food channel. Because of that, he realizes cooking is his passion.
According to Saif, if he had a chance to go back to the past, he will be taking a culinary course where he can be a chef and run his own restaurant. He realized making a food blog is the one way to share his food passion which prompted him to create a food blog called The Odehlicious.
II. Cecilie Rocaberte
Cecilie Rocaberte, also known as Chelly, is a food cook from the Philippines, who is a Muslim by faith and also a mother of Saif Al Deen Odeh. She was a former registered nurse who worked in Kuwait for more than 30 years before retiring in the Philippines.
She is a partner and co-founder of The Odehlicious since some of the Middle Eastern and Filipino food recipes you see in the blog were inspired by her. Without Chelly, Saif wouldn't be able to learn most of these food recipes. Before my late Jordanian Grandmother passed away, my God rest her soul in peace, she shared her Middle Eastern cooking skills to my mother, and that is where I learned it from her.
Chelly will be playing an important part in The Odehlicious where she will be sharing many delicious halal Filipino, Asian, and if possible, dessert recipes.
Aside from cooking, she loves to play piano, flower plant and watch cooking channels.
Questions
If you will like to know more about me, you are welcome to follow in my facebook, instagram, and pinterest page. Also, if you will like to know more or you have questions, don't hesitate to email us at [email protected]