Casa Verde Cebu is an American casual dining restaurant that is located in Cebu City in the Philippines. They offer delicious American foods such as burgers, ribs, fried chickens, shakes and desserts.
One of the advantages of living in Cebu City is that you will find great restaurants that are popular among locals and tourists. From my perspective, street foods are not appreciated since some of them are unsanitary and the location is not convenient. Going to a restaurant is much preferable to everyone including me.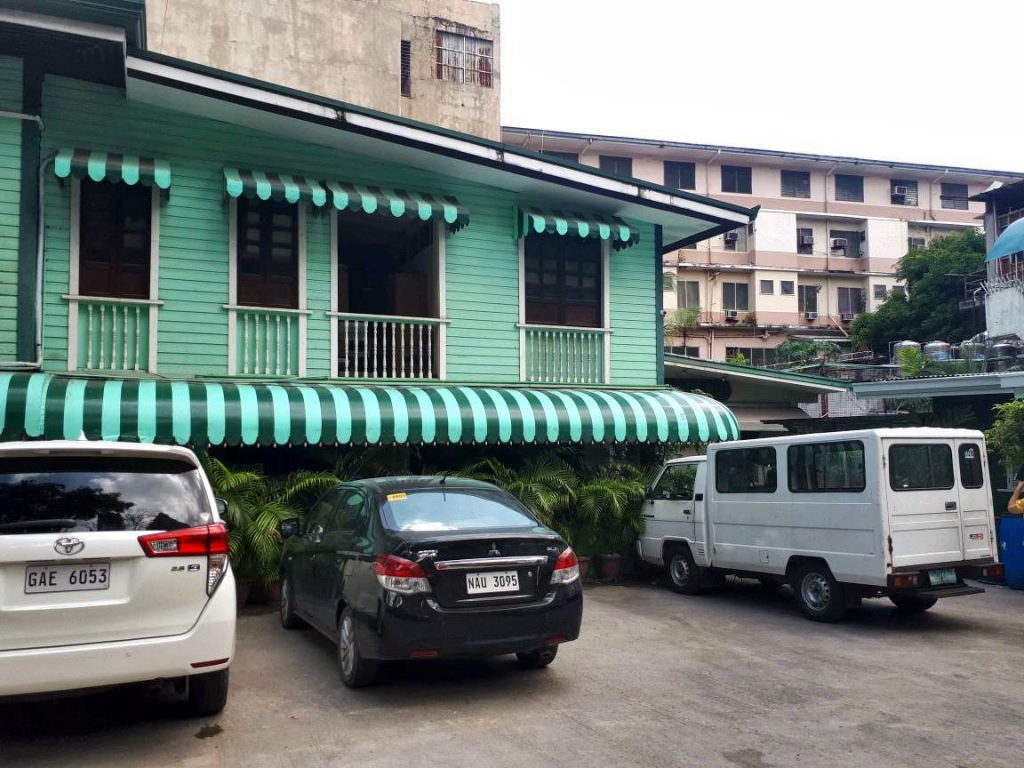 We are looking for an American restaurant, and we heard about Casa Verde from other people. This is a popular place, and we decided to have our lunch there. There are several branches, but we ate in the first and original branch which is in the form of a house located in Ramos street branch. In addition to that, there is also a high-end fine dining restaurant called the Suite Room, which is adjacent to that house.
Location and Prices in Casa Verde
Casa Verde has several branches in Manila and Cebu. There are 2 branches in Manila which are in Ayala-UP Town Center and SM Mega Mall. Although, I never went there so I can't say much with the place.
While in Cebu, there are 4 branches. The Walk in I.T Park, SM seaside, The terraces in Ayala Cebu, and the original branch in Ramos Street.
In terms of the prices, when checking the food menu, I noticed it is much affordable compared to similar American restaurants such as T.G.I Friday and Denny's. The price range is between 150 to 300 philippine pesos. However, the price of the ribs and the beef menu is relatively higher which costs 350 to 400 pesos.
My Experience in this restaurant
In this blog post, I will be focusing mostly on Casa Verde Cebu in Ramos branch since this where we have our lunch.
As I mentioned in my previous paragraph, there are two restaurants located in the same place. These two restaurants are run by one management. On the left side is Casa Verde restaurant, and on the right side is the suite room.
When entering inside, the place was a bit crowded because there were many people, but eventually, we found a table to sit down. The waitress gave us a menu, where we can choose what food we like to eat. There were so many to choose and they are American food- meaning they serve ribs, burgers, sandwiches, etc.
I found out that while eating in here, you can simultaneously order foods from the Suite room if you like since they are using the same kitchen. While I and my relatives ordered food here, my mother got her food from the suite room. I believe this is very convenient for customers like us.
Also, I noticed that inside this restaurant, they have a dessert place where they sell cakes and other sweets. The name of this place is called Room for Dessert. However, I will primarily review mostly about Casa Verde Cebu since this is considered a separate food place.
Our Appetizer and Main Dish
We ordered a lot of foods and they are mostly chicken menus since we don't eat pork at all.
We tried one of their appetizer called Southwest Eggrolls. This is an eggroll that is mixed with chicken, spinach and other spices. It is also served with sauce with a white cream salsa sauce.
Our main dishes we ordered 3 different chicken dishes and one beef dish.
Firstly, I ordered a chicken dish called the Golden Chicken Fingers. This is a breaded fried chicken tenderloin which is served with mashed potato, vegetable medleys, and a honey mustard sauce. I am surprised by the size because it is a big portion on a big plate.
Secondly, we ordered another chicken dish called Chicken-Fried Chicken. I am not sure why they use that name. Anyway, this is also a fried chicken breast fillet which is served with mashed potato and a steamed vegetable medleys.
Thirdly, one of my relatives ordered a Roasted Seasoned Chicken. This is a spiced roasted chicken served with fried rice and steamed vegetables. In this dish, you have a choice either mashed potato or rice, but she ordered seasoned fried rice called the harvest rice. I am not sure why they called it a Harvest rice, but I am sure it tastes better than plain white rice.
Lastly, one of them ordered a beef dish called Tenderloin Tips and Eggs. This a marinated beef with a sweet flavor that is served with two eggs, and rice. Of course, he ordered harvest rice because it tastes better than ordinary rice. Furthermore, you can choose what kind of egg you like, but he chooses a scrambled egg.
Our Desserts
Now we are done with our foods, we decided to order desserts. Of course, like any restaurant, we can never be fully satisfied until we ate some desserts. There are two kinds of dessert we ordered.
The first cake above in the picture is called Bliss O Berry Cake. This is similar to a strawberry cheesecake, except this is a homemade ice cream cake, and you know ice cream cake is my favorite dessert.
In addition to the cake above, we also ordered a chocolate ice cream cake called the Divine by Chocolate. The name sounds catchy, and the waitress said this is the best seller, so we decided to order this dessert. This is a chocolate ice cream mixed with rocky road nuts and drizzled with chocolate syrup.
My Review in Casa Verde Cebu
In my experience, overall I am satisfied eating in Casa Verde Cebu.
First of all, the price is relatively affordable in Casa Verde. When I tried similar American restaurants in Cebu, there is a huge price gap which is too expensive. For example, the food there usually cost between 400 to 600 Philippine peso, while the average price here is mostly 200 to 350 peso.
When you ordered any food here, I am surprised they give you a hugely generous portion which is a good thing since I have a big appetite. The only downside is that their food is not very seasoned compared to other casual dining restaurants.
Despite it is affordable and the food portion is generous, I noticed the taste is not well seasoned. You need to ask for salt and other sauces. All I taste is just fried chicken or fried food. Also, the sauce is underwhelming which is very disappointing
If you tried Denny's, TGI Friday or even in suite room, their food is very well seasoned compared to this restaurant. In my opinion, I do believe because the food in Casa Verde is cheap, it has something to do with the ingredients. In another word, they are using inexpensive ingredients which make sense why it is affordable. If you are not choosy or classy with the food, I am sure you will be satisfied eating here.
On the other hand, their appetizers and dessert are delicious. The southwest eggrolls is tasty, and the Bliss O Berry cake is a bomb. To be honest, this is so far one of the best ice cream cake I tried in Cebu. However, the Death by chocolate is just average despite it is the best seller.
My Rating in Casa Verde Cebu
Overall my rating in Casa Verde Cebu is 7.9/10
The Food: 6.5/10 (Despite the portion is big, the food is a bit underwhelming. However, the appetizer and the dessert are delicious).
The Price: 9/10 (The food is very affordable with a generous portion)
The Customer Service: 8/10 (The customer service is satisfying. They respond fast and deliver the food fast).
Environment, Amenities, and Sanitation: 8/10 (The place is big and it is family-friendly, however, the tables are all closed together which is not comfortable especially if it is crowded).
Conclusion
Casa Verde remains one of the most popular restaurants among locals. This is an American casual dining restaurant that is family-friendly, and affordable. Furthermore, they provide a big portion which is one important factor that satisfies the customers.
Although the main dish looks simple and it is a bit bland compared to other American restaurants, the affordability and the generous portion can surely compensate this. Also, they have very good appetizers and delicious desserts. I highly suggest that you should try their Bliss O Berry Cake.