Jerusalem Mixed Grill is a grill meat dish mixed with chicken breast, organ heart & liver meat. It is popular street food in Jerusalem which is best served with pita bread and dipping hummus.
Jump to:
In my experience, Israeli foods are almost similar to other Middle Eastern and Levantine cuisines. Similar foods include hummus, falafel, shawarma, and many more others. Despite that, there is one unique Israeli food that I find mouthwatering and flavorful.
Jerusalem Mixed Grill is one of my favorite dishes since it is rich in different spices and it is keto-friendly. The sliced onion is sautee with spices which adds the flavor of the meat dish.
Also, it is a heavy protein dish which you eat with pita bread and hummus /tahini dipping sauce. In my experience, I like to add green or Middle Eastern salads to my pita bread to balance my diet.
Because I love this dish, I will be showing you my version of this Israeli meat recipe, which is considered both halal and kosher friendly.
Recipe Ingredients
To ingredients of making this flavorful Jerusalem mixed grill requires several spices and meat.
I. MEATS: In this recipe, I am adding boneless chicken breast, liver, and heart. You cannot make this dish unless you include the organ meat since they are the main star of this recipe.
II. SPICES: There are five main differences you need for this recipe, which includes Cumin, coriander, paprika, turmeric, and curry powder. These spices will give the meat a nice tasty flavor.
III. OTHER INGREDIENTS: For the rest, you will need chopped garlic, extra virgin olive oil for sautéing, and sliced onion. The sliced onion is one of the most important ingredients since it will enhance the flavor and make the meat very tasty.
What to serve this recipe with?
It is common in Middle Eastern street food to serve meat dishes with bread, salads, and sauce. You can see this almost everywhere in Arabian, Turkish, or Iranian food cuisines.
To me, I like to serve it with my Greek Flatbread, Arabic Salad, and homemade hummus Sauce. In the Philippines, I tried their Jerusalem mixed grill version from an Israeli restaurant, and they don't usually put salads in their sandwiches.
Because I am half Middle Eastern, my version is a fusion of Israeli meat with Arabian salads.
Step By Step Instruction
Cooking Jerusalem Mixed Grill is very simple and straight forward. To me, it is way easier than other Middle Eastern meat dishes.
Firstly, I pour olive oil to the pan and then I add the sliced onion and stir for two minutes.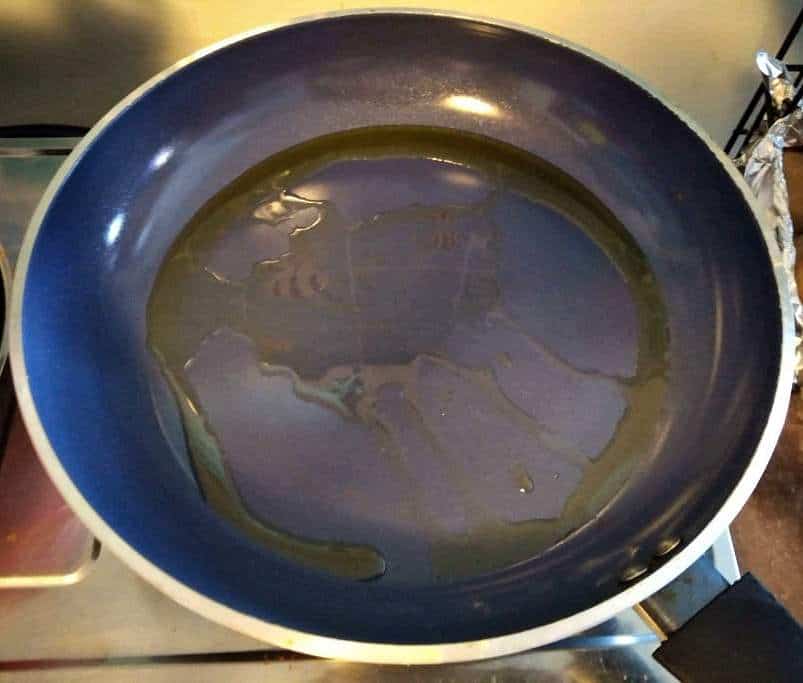 While the onion is being sautéed, mix all the spices in a small bowl. And then add half of these spices to the onion. Stir for 30 seconds before transferring into a small plate. Set aside.
In the same pan, add olive oil and then chopped garlic. Next, add the chopped chicken breast and give a stir for few minutes before adding the liver and heart. Add the rest of the spices mixture into the meat and give a stir.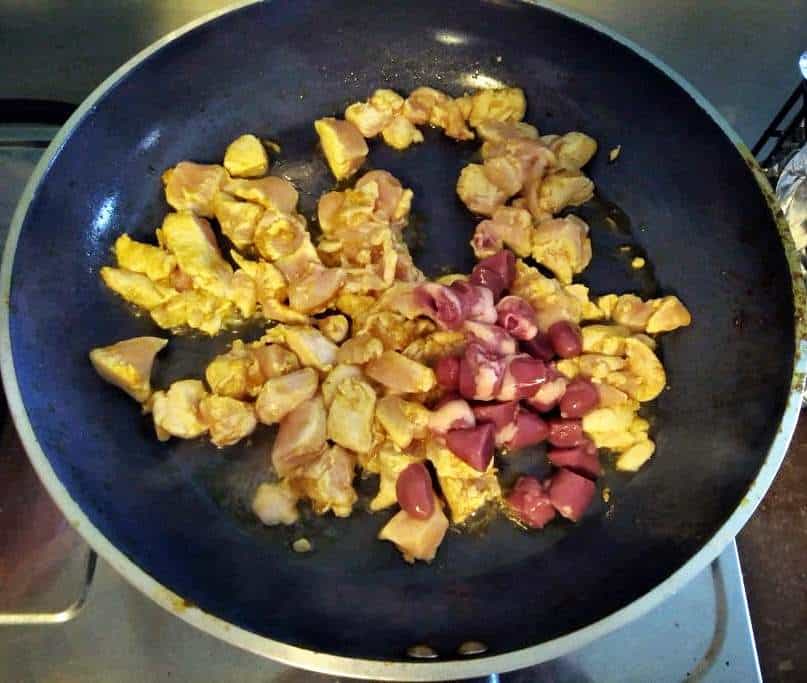 It is expected the meat will be releasing the juices. Cover the pan with the lid and let it simmer in medium heat until there is only less juice left.
Lastly, add the onion spices that you kept aside into the pan. Stir to mix.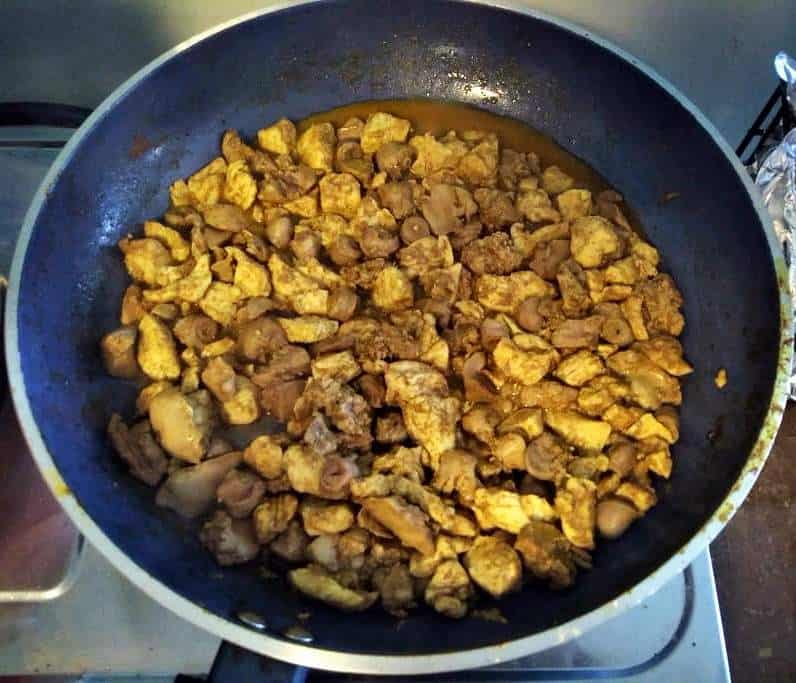 Serve with pita bread and homemade hummus dipping sauce.
Recipe Faqs
I. Can you add other meats to this recipe?
You can use ground lamb, chicken spleen, or turkey organs/meat. You can replace chicken with them or you can mix all of them. They all taste delicious
II. What other sauces I can use in this recipe?
In Israel, hummus is a common dipping sauce. While in other Middle Eastern and Arab countries, they use yogurt garlic sauce, or tahini sauce. You can use either of these sauces, which all blend well.
III. How do I remove or reduce the taste of the liver?
If you want to reduce the taste of the liver, make sure the juice from the meat is completely dry up. Overcooking it will remove the liver flavor. Also, once the juice is evaporated, add the onion-spices mixture into the meat and then mix them.
IV. Can you store it in the fridge for other days?
Yes, this dish can be safely stored in the fridge for up to 5 days.
Other Levantine & Middle Eastern Meat Recipes
Israeli and Levantine cuisines are almost similar, which each of them has its own food version. Here are other related Middle Eastern Meat recipes to try at home, which is found among their cuisines.