Daqoos or Daqqus is a Kuwaiti or Gulf Arabic tomato sauce that is combine with garlic and olive oil.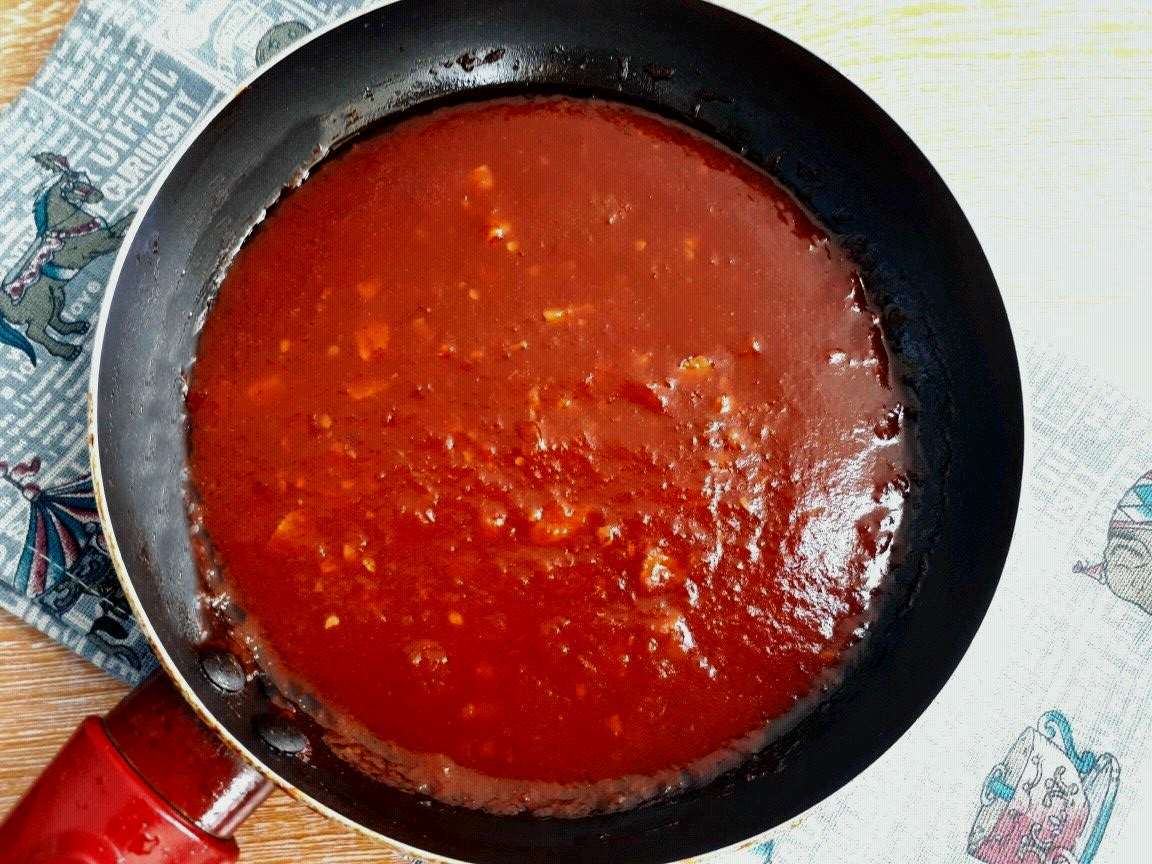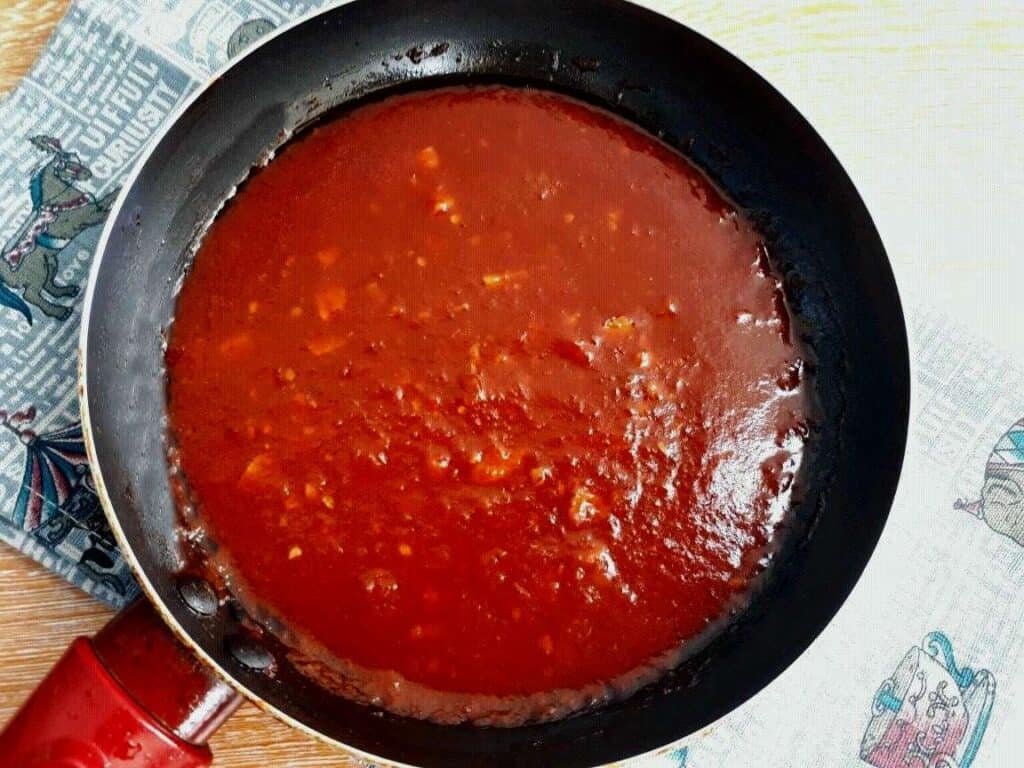 Before I went back to the Philippines, I have lived in Kuwait for more than 18 years, which I considered as my second home. During that time, I have eaten much delicious Kuwaiti food, which is one of my favorites. One Kuwaiti dish that I miss is Majboos / Machboos.
It is a national Kuwaiti rice dish that can be served either chicken, lamb, or fish. If you lived in Kuwait, you will know Majboos serve with a tomato sauce called Daqoos / Daqqus.
What is Daqoos?
Daqoos or Daqqus is a Kuwaiti tomato sauce that has a tomato garlicky taste, and it is not spicy.
Apparently, you cannot eat Majboos or Kabsa without this sauce and Arabic Salad. That is because it is an important condiment that must be pair with Majboos or even Kabsa, a Saudi meat rice dish.
Fortunately, making a Daqoos recipe is very easy which takes less than 5 minutes to make this delicious Arabic tomato sauce.
Recipe Ingredients
To make Daqqus sauce, you only need few ingredients which is readily available in most grocery stores.
Fresh Tomatoes
Tomato paste
Water
Olive oil
Garlic
Salt
Sugar
Recipe Instruction
To make Daqoos recipe is very simple since it only take less 5 minutes.
Firstly, combine the tomatoes and water in a blender to make it into a puree. Once you finish, keep aside while preparing the pan.
Add olive oil to the pan and wait till it becomes hot. Once the oil is hot, add garlic and give a quick stir for few minutes or till it turns light brown.
Next, add the tomato mixture puree to the pan. Stir to mix before adding the tomato paste. Add sugar, salt, and black pepper and continue stirring till the sauce thicken and is well mixed. And you are done.
Remember, make sure you pair with any delicious Arabic or Middle Eastern salad you can think of when serving machboos.
For full instruction, here is the recipe card below.
Nutrition Facts
3 servings per container
---
Calories166
Amount Per Serving% Daily Value *
Total Fat 14.3g

22

%
Sodium 16mg

1

%
Amount Per Serving% Daily Value *
Potassium 389mg

12

%
Total Carbohydrate 10.5g

4

%

Dietary Fiber 1.9g

8

%
Sugars 7.1g

Protein 1.7g

4

%
* The % Daily Value tells you how much a nutrient in a serving of food contributes to a daily diet. 2,000 calories a day is used for general nutrition advice.