Fish Sinigang is a mildly sour soup recipe that is mixed with boneless fish and cabbages. It is a popular Filipino food dish that is best served with white steam rice.


Jump to:
In the Philippines, I have tried many delicious local foods that are mostly sweet, sour, and savory. Furthermore, fish is one of the popular proteins that is eaten by locals. They love to make their dish sweet, salty, or even sour.
One time, when my Aunt invited me to their house, she made a sour yet tasty fish soup. It may sound weird, but the moment I tasted it, I am in love with her dish. The recipe that she made is called Fish Sinigang.
What is Sinigang?
Sinigang is a Filipino sour soup dish that is combined with vegetables or protein meat. In different local variations, we add any kinds of meat we like, and different vegetables like cabbages or eggplant. But to me, I prefer to fish for my sour soup dish.
To prevent the overwhelming taste of sourness, we serve it with steamed white rice, which we pour a bit of sinigang soup into the rice. In my opinion, I like to serve with boneless fish since you don't need to worry about swallowing the bones. Also, adding fish to the soup can add a nice fish flavor making the dish tastier.
In this post, since fish is my favorite, I will be showing you how to make my version of the Fish Sinigang recipe, which is simple but delicious.
Recipe Ingredient
Here is the list of ingredients I used for my Fish Sinigang Recipe:
FISH: I am using a boneless or fish with fewer bones since it is easier to eat. I highly recommend any fish that don't contain too many bones. But, if you prefer to use the whole fish, then that is fine.
VEGETABLES: The cabbage is my main vegetable since it blends well in this dish. I also added chopped tomatoes and green chilies to add mild spiciness to my soup.
LEMON: This is the main ingredient for this recipe since it will add sourness to my sinigang. In some dishes, the others like to add tamarind which serves as an alternative to lemon. If you have either one of them, they are both fine.
CONDIMENT: To enhance the flavor, the fish sauce will make my soup tastier. Since I am adding fish as my protein, pouring fish sauce kinda makes sense. Right?
Step by Step Instruction
Once you have all the ingredients, cooking fish sinigang is very simple and straightforward.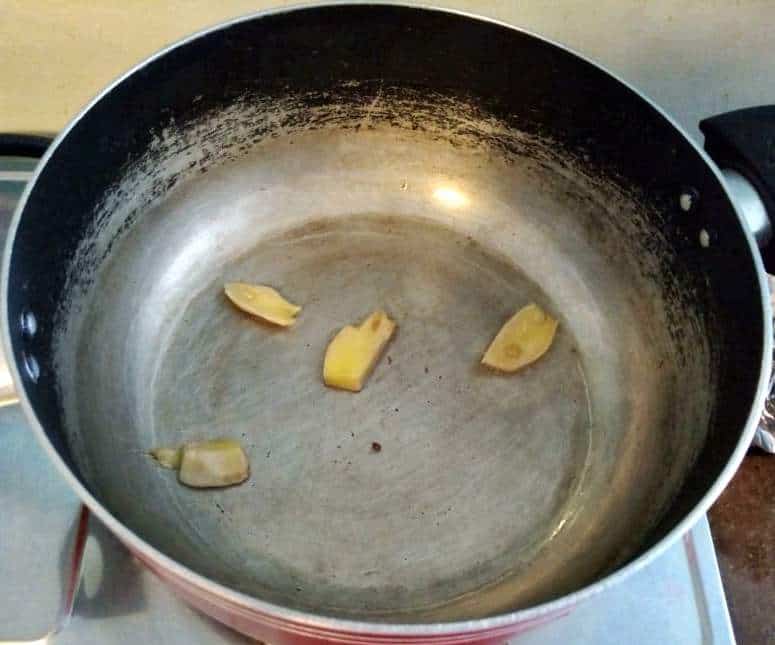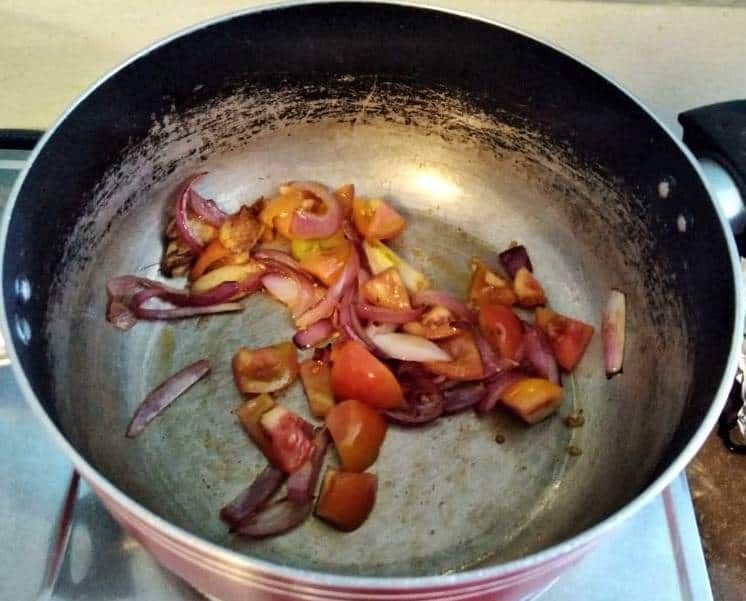 Firstly, I add ginger which I sautee for less than 1 minute before I added the chopped onion. Stir till the onion looks cooked and transparent.
Next, I added chopped tomatoes and let them saute before you pour 3 cups of water. And then when it started to boil, I add the boneless fish & the fish sauce, and I squeeze every drop of lemon.
Lastly, once the fish looks cooked, that is the time I added the sliced cabbage and the green chilies. Let it simmer for 5 minutes before turning off the heat. Serve with white steamed rice and you're done.
Note: The cabbage does not have to be chop or dice into smaller pieces. You want to cut them into a bigger shape.
Recipe Frequently Asked Question's (Faqs)
1. Aside from Fish, what other kinds of protein I can use in this dish?
Sinigang has many varieties, which means if fish is not your type, you can use pork, beef, shrimp, or other seafood.
2. What other vegetables I can add in my sinigang?
In this recipe, I am using cabbages. However, you can add other vegetables like Bok Choy (Chinese Cabbage), eggplant, kangkong leaves (Water spinach), or plain spinach. They are healthy and delicious.
3. Can you suggest what types of fish I can use in this recipe?
I highly recommend fish that don't contain too many bones. The list of fish that works in this recipe includes Spanish mackerel, salmon, grouper, or boneless Bangus (Milkfish).
However, Bangus tend to have too many bones, but you can purchase a boneless bangus in any Filipino Grocery stores
4. How to clean the fish before cooking?
To clean the first, I first wash it water. After that, I rub it with salt and lemon. This will remove the fishy odor.
5. Can I store it in the refrigerator for later use?
Yes, if you keep it in the fridge, it can last up to 5 days.
Recommended Filipino Recipes to Try
If you Filipino dish, here are other recommended food recipes to try at home:
📋 Recipe Card
Fish Sinigang Recipe
Fish Sinigang is a Filipino fish sour soup recipe which is best serve with steamed white rice.
Ingredients
500

grams

of boneless fish

Spanish Mackerel, Salmon, Bangus or Grouper

½

head of cabbage

1

whole lemon

1

thumb-size ginger

½

cup

chopped onion

2

green chilies

1

cup

of diced tomatoes

2

tablespoon

of fish sauce

2

tablespoon

of vegetable oil

3

cup

of water
Instructions
Add vegetable oil in the pot. Once hot, add ginger and stir for less than a minute

Add chopped onion and stir till it looks cooked and transparent.

Add diced tomatoes and stir to combine

Pour water and fish sauce. Stir to combine.

When it started to boil, add the fish and mix to combine. Let the it cooked for additional 5-10 minutes.

Add the cabbages and green chilies and let it cook for 3 minutes before turning off the heat. Add salt and Black Pepper for taste.

Serve it with steamed white rice.
Notes
Don't overcook the cabbage since it will break apart.
You can use either Tamarind or Lemon since they both add sourness of the soup
Nutrition
Serving:
1
g
Calories:
302
kcal
Carbohydrates:
19
g
Protein:
37
g
Fat:
11
g
Saturated Fat:
2
g
Polyunsaturated Fat:
8
g
Cholesterol:
71
mg
Sodium:
669
mg
Fiber:
6
g
Sugar:
9
g