Chicken Longganisa is a sweet and savory Filipino sausage recipe that is mixed with sugar, soy sauce, ground chicken, and garlic. It is a popular Filipino sausage breakfast meal that is best served with garlic rice and egg.


While living in the Philippines, I have tried many delicious breakfast meals. Unlike other countries, that serve pancake or bread, we prefer to eat it with rice. The most common local breakfast includes corned beef, eggs, beef tapa, or sausages.
One Filipino dish that caught my attention is their longganisa which is made from either pork or chicken.
What is Longganisa?
Longganisa is a Filipino fresh sausage that has a sweet taste from the sugar and a savory taste from soy sauce and garlic. Most of these sausages show red color because they added either paprika or annatto seeds. If you live in the Philippines, every province have their version of Longganisa or some call it "chorizo"
For example, in Cebu, they have their own famous Chorizo de Cebu. However, most of these sausages are made from pork meat. In this recipe, I am focusing on a healthier version which is made from minced chicken rather than pork. Furthermore, it is a skinless longganisa recipe that I use wax paper or plastic film to mold into a sausage shape.
Recipe Ingredients
Here are the list of ingredients I use to make my chicken longganisa recipe
MEAT: I am using ground chicken that I bought from the grocery. You can also use breast chicken and mince them using the food processor.
VEGETABLES: To make it healthier, I like to add minced carrot in this dish.
SEASONING & SPICES: To add a flavor to my Filipino sausage, I use sugar, salt, soy sauce, vinegar, and grated garlic. Also, to make my sausage red, I use paprika as a food coloring.
Notes: The cornstarch is meant to help bind the sausage when molding them. However, it is just optional for you since keeping them in the freezer will help hold them together.
Cooking Instruction
Making Chicken Longganisa is divded into 3 steps: Mixing them; Shaping the Sauage; and Pan-frying the Sausage.
A. Mixing the Sausage
In a large plate bowl, add the minced chicken, carrot, garlic, and sauces which I use the spoon to combine gently. Set aside to start shaping each of them.
B. Shaping the Sausage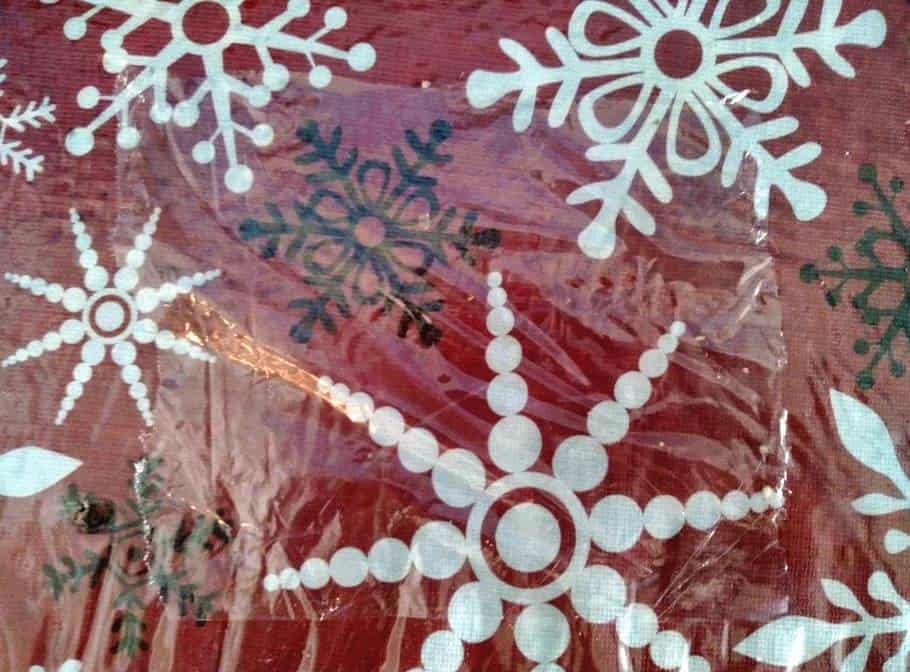 By using the plastic wrap, I grab 1 to 1 ½ tablespoons of ground chicken mixture into the center and I roll into a log shape. When folding them, make sure you enclose them tightly to help hold them together
After that, I kept it in the fridge for several hours until it became hard. This will help bind the sausage before frying.
C. Pan-frying the Sausage
Next, I add vegetable oil to the pan. Once it is hot, I remove the Longganisa from the plastic wrap and transfer it into the pan.
Have it pan fried on each side for 6 to 8 minutes until there fully cooked. And once done, serve with any rice and egg.
Recipe Frequently Asked Question
1. What other vegetables I can put in my skinless chicken longganisa?
If you don't have a carrot or you prefer other vegetables, you can mix it with turnips or jicamas (singkamas in Philippines). Adding them can make your sausage nutritious
2. What do I serve this dish with?
Since this is a breakfast meal, it is best to serve with Garlic rice and sunny side up egg. Also, if you prefer other kinds of rice, I highly recommend my Shanghai Fried Rice and a healthy vegetable side dish such as Ginisang Ampalaya
3. How long can it last in the fridge?
If you don't want to fry all the longganisa, you can store the rest in the freezer. They can last up to 2 months.
4. Why is my Chicken Longganisa too sweet?
If this happened, it could be you add too much sugar. To balance the flavor, add salt and black pepper.
5. Is it necessarily to freeze the sausage before cooking them?
Freezing them before pan-frying in oil can help hold the sausage together. If you fry them directly, there is a possibility it might break down. However, if you are in hurry and you don't want to freeze, just add corn starch before cooking in the oil right away.
6. How do you reheat the cooked longganisa?
If you still have left over, and you want to reheat them, you can use microwave in medium-high heat for 1-2 minutes.
Chicken Longganisa Recipe
Chicken Longganisa is a skinless Filipino sausage which is mixed with minced chicken, garlic, soy sauce, brown sugar and carrot.
Ingredients
500 gram of ground chicken
½ cup of minced carrot
7 cloves of garlic
2 tablespoons of brown sugar
2 tablespoon of soy sauce
2 teaspoon of vinegar
½ teaspoon of paprika
Salt and Black Pepper
1 tablespoon of corn starch (Optional)
Vegetable Oil for Frying
Instructions
Mixing the Sausage
In a large plate bowl, combine the minced meat, carrot, garlic, soy sauce, sugar, salt, black pepper, vinegar, paprika, and corn starch (optional)
Use the spoon to mix them gently. Set aside to prepare to assemble each of the sausages.
Shaping the Sausage
Take 1 to 1 ½ tablespoons of minced chicken mixture and put it into the center of the plastic wrap or wax paper
Fold them starting from the bottom to top into a roll shape. Make sure you press them together tightly using your finger. Repeat the rest of the longganisa.
Store into the fridge for several hours to help bind them together
Pan frying the Sausage
Remove the sausage from the fridge
Add vegetable oil into the pan.
Once hot, remove the sausage from the plastic wrap and put it into the pan
Let it fry till it turns brown and cooked. Flip to the opposite side and repeat the process.
Once done, transfer all into the plate with paper towel to drain the excess oil
Serve it with garlic or white rice and egg.
Notes
If you don't have plastic wrap, you can use wax paper
You don't have to freeze the longganisa overnight. Freezing it for 30 minutes only is enough
The corn starch will help bind the meat together, but this is just optional since putting them into the freezer will do the job.
This recipe can make up to 10 to 12 pieces of sausage. But 2 pieces is enough for each person.
Nutrition Information
Yield

5
Serving Size

1
Amount Per Serving
Calories

201
Total Fat

14g
Saturated Fat

3g
Trans Fat

0g
Unsaturated Fat

10g
Cholesterol

107mg
Sodium

561mg
Carbohydrates

10g
Fiber

2g
Sugar

5g
Protein

24g